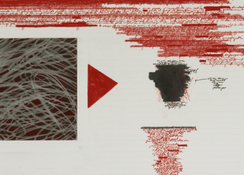 Assorted works on paper 2013
These are some of my works on paper from 2013. I was changing the scale and focus in some of these drawings.

Click on the image to see other drawings from 2013.


---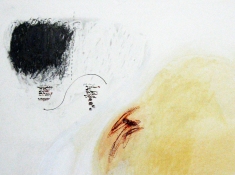 Bad day/good day
In this project I define a bad day as a day where my work remains distant and uncooperative and a good day as a day where I am able to have a dialogue with the drawing. Taken together these experiences are documented in a variety of rendered drawing, marking, scratching, tearing and abrading of the surface.

Click image to see examples from series.

---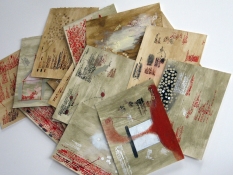 busy?
busy? is a group of drawings made on hand-stained paper using ink, pencil and cut up pieces of other drawings. The text contains lists and obligations of things I needed to be doing for friends and family. Interspersed is a running commentary in Spanish and English. These drawings are available through Central Booking in d.u.m.b.o.

Click image to see more.