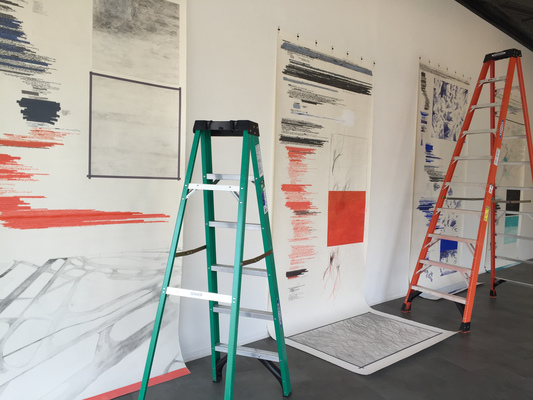 In any one day, how all the things get mixed together
Click the image on the left to see installation shots from the solo exhibition, In any one day, how all the things get mixed together at Five Points Gallery in Torrington, CT, May 26 - June 25, 2016.

An artist conversation in conjunction of the show will be held on June 17th at 6pm

Five Points Gallery
33 Main Street
Torrington, CT






---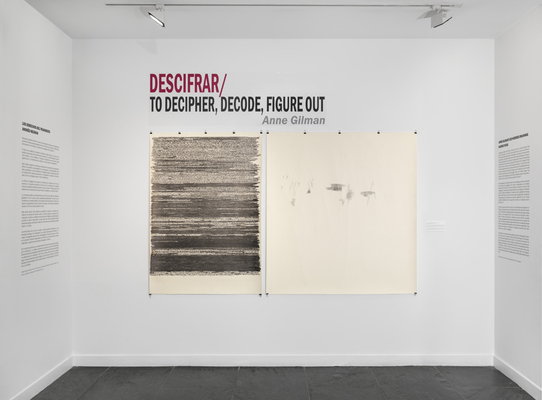 Descifrar/to decipher, decode, figure out
These are installation shots from a solo show, Descifrar/to decipher, decode, figure out, at Instituto Cervantes, April 23 - May 14, 2015.

This show included a gallery talk with Brett Littman, Executive Director of The Drawing Center and Alex Zafiris, free-lance writer and Senior Art Editor of Guernica Magazine. A catalog was produced in conjunction with the exhibition.

The text on the left, "Los derechos del fragmento" is an essay by the writer Andrés Neuman. The text on the right is "De-worded drawings" by Sabine Russ, a writer and managing editor of Bomb magazine.

Click on image to see all views.