Exhibition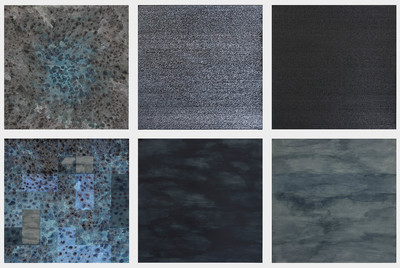 Black + Blue, a 6-panel work based on a close friend's struggle with Primary Progressive Aphasia will be part of "Talk Talk," an exhibition at Central Booking art space.
September 7th - October 30, 2016
LES gallery walk /
September 7th / open 6-8PM
Artist Reception / September 22nd / 6-8pm
gallery hours:
12-6 Thursday to Sunday
---
Solo Exhibition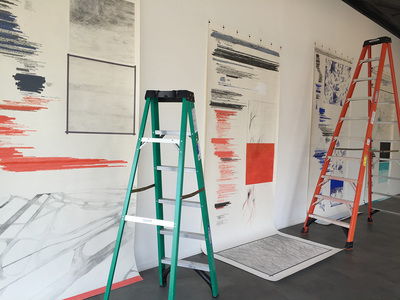 Getting ready to pack work for solo exhibition: In any one day, how all the things get mixed together

May 26 - June 25, 2016
Opening Reception: Friday / June 3rd / 6 - 8:30pm
Artist's Conversation: Friday / June 17th / 6pm

Five Points Gallery
33 Main Street
Torrington, CT

If you're in the area, please go by the gallery - it's a beautiful space, with huge floor to ceiling windows, revitalizing downtown Torrington. (Torrington is near Litchfield CT.)
---
Benefit for Kentler International Drawing Space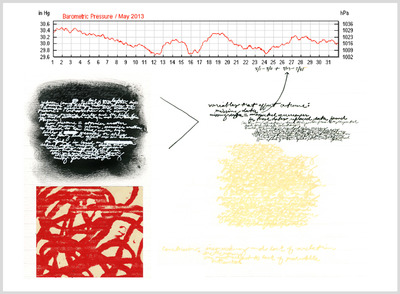 A lack of predictable outcomes, a limited edition woodcut chine colle with digital work is part of the over 100 works on paper donated to benefit Kentler International Drawing Space.

Saturday / May 21 @ 6pm
Please click above for more info!


Kentler International Drawing Space
353 Van Brunt Street in Red Hook, Brooklyn
---
Exhibition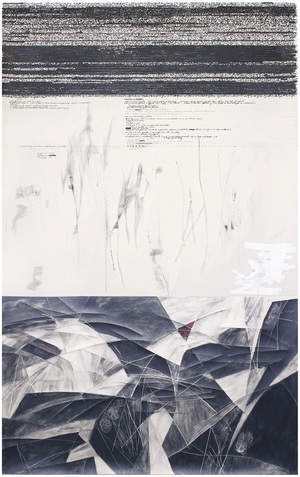 En tinieblas se busca el rumbo (in the shadows, one looks for the path) is included in an exhibition at Kentler International Drawing Space, celebrating their 25-year anniversary.




Curators' Talk: Saturday, Dec. 5, 4 pm


Exhibition Dates:

November 13 - December 13, 2015




353 Van Brunt Street, Red Hook / Brooklyn



---
Exhibition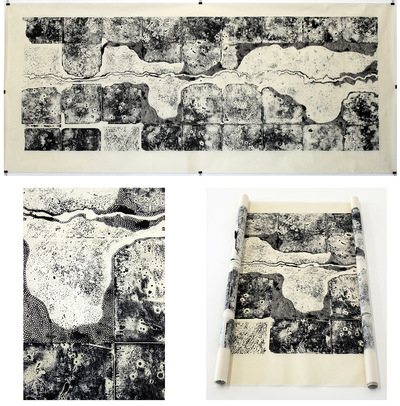 Floor Print
, (above, shown open, and rolled as a scroll with a detail on the lower left) and 4 new etchings are part of
ESTAMPES +
at
Galerie Grand E'terna in Paris, France.
---
Solo Exhibition + Gallery Talk at Instituto Cervantes
Descifrar/to decipher, decode, figure out
April 23 - May 13, 2015

Opening Reception: Thursday, April 23, 7 -9 pm

Gallery Talk with Brett Littman, Executive Director of The Drawing Center + Alex Zafiris, Senior Art Editor of Guernica Magazine
Tuesday, April 28, 6pm
Instituto Cervantes
211 East 49th Street
New York, NY
gallery hours: Monday - Friday 11:30 - 8:30 + Saturday 10:30 - 1:30
---
Momenta Art Exhibition + Benefit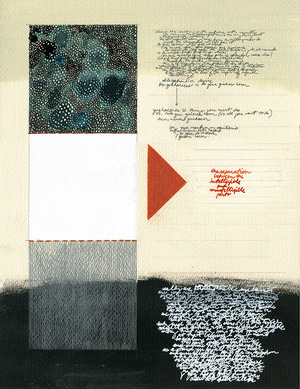 Apoyar/to support will be raffled off to benefit Momenta Art.




Preview Exhibition April 3 - April 23, 2015

Thursday - Sunday / noon - 6pm




Momenta Art

56 Bogatt Street

Brooklyn, NY